Prof. Dr. Adrian Meier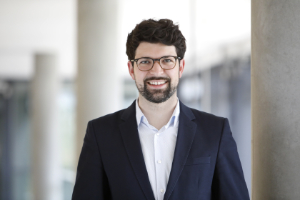 Assistant Professorship for Communication Science
Curriculum vitae
Adrian Meier is Assistant Professor for Communication Science at FAU Erlangen-Nürnberg. His research investigates the consequences of digital communication and media use for well-being, health, and self-regulation, particularly at the interface between work and leisure (e.g., digital stress, procrastination, digital communication in remote work).
Previously, Adrian Meier worked as Assistant Professor at the University of Amsterdam (Oct. 2020 – Jan. 2021) and as Research Associate at the Johannes Gutenberg University of Mainz (2015 – 2020). There, he also completed his PhD in Communication Science (Aug. 2020, summa cum laude), MA in Communication Science (2013 – 2015), and BA in Communication and Political Sciences (2010 – 2013).
Adrian Meiers doctoral thesis received the Dordick Dissertation Award of the Communication & Technology Division of the International Communication Association (ICA). His research has been published in leading journals of the Communication and Media Psychology disciplines and received multiple awards at national and international conferences (ICA, DGPuK, DGPs). Adrian Meier serves as editorial board member and ad-hoc reviewer for journals and conferences.
For further information please visit the chair's website.
Recent publications
2023
2022
2021
2020
2019
2018
2017
2016