Prof. Dr. Christoph Moser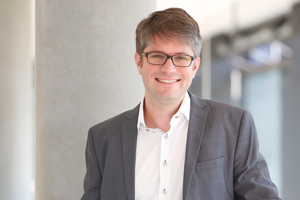 Chair of Global Governance and International Trade
Curriculum vitae
Christoph Moser studied international economic and business studies at the University of Innsbruck (Austria) and CERAM (now SKEMA) in Sophia Antipolis (France) from 1998 to 2003.
He then worked as a research and teaching assistant at the University of Mainz, where he completed his doctoral degree in economics in 2008. Afterwards he worked as a postdoctoral and senior researcher at ETH Zurich, KOF Swiss Economic Institute (Switzerland). He was a guest researcher at the Haas Business School, UC Berkeley (USA), and the CESifo in Munich. He is a CESifo research affiliate, an associated research professor at ETH Zurich, KOF, and a member of the standing field committee in international economics of the Verein für Socialpolitik. From 2015 to 2018 he held a full professorship in economics, in particular international economics and macroeconomics, at the University of Salzburg, where he also served as deputy head of the Salzburg Centre of European Union Studies (SCEUS), one of its interdisciplinary research centres.
Prof. Christoph Moser has been Head of Chair of Global Governance at FAU since 2018. His research focuses on international economics, international trade and labor, trade policy and political economy.