Prof. Dr. Tobias Wolbring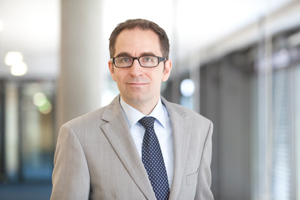 Chair of Empirical Economic Sociology
Curriculum vitae
Tobias Wolbring holds a diploma degree in Sociology (Economics and Social Psychology as minor subjects; 2007) and a Ph.D. degree in Sociology and Economics (summa cum laude; 2013) from Ludwig-Maximilians-University Munich. From 2008 to 2013, Wolbring was a research assistant at the chair of Prof. Norman Braun, Ph.D.) at the Institute of Sociology, LMU Munich. In 2013 and 2014 he was a postdoctoral researcher at the Professorship for Social Psychology and Research on Higher Education (Prof. Dr. Hans-Dieter Daniel) at the Swiss Federal Institute of Technology (ETH) Zurich. From 2015 to 2017 he was an Assistant Professor (Juniorprofessor) of Sociology, with a specialization in Longitudinal Data Analysis in the School of Social Sciences at the University of Mannheim. Since 2017 Professor Wolbring holds the Chair of Empirical Economic Sociology at the School of Business and Economics at Friedrich-Alexander-University Erlangen-Nürnberg. In 2014 Professor Wolbring received the Dissertation Award by the German Sociological Association (GSA) in the same year the Anatol-Rapoport Prize (2014) by the GSA-Section "Model Building and Simulation" and in 2017 the Robert K. Merton Prize (2017) by the International Network of Analytical Sociology. Since 2013 he is co-editor of the SSCI-listed, peer reviewed journal Soziale Welt and from 2013 to 2021 he was council member of the section "Methods of Social Research" of the German Sociological Association.
His research interests include: analytical sociology, economic sociology (with special focus on life satisfaction, Matthew effects, and social status), evaluation of research and teaching (in education and higher education), methods of social research (especially causal inference, DAGs, evaluations, experiments, and longitudinal data analysis), social inequality and discrimination (with special focus on physical characteristics, gender, and social status), and social norms/deviance.
For further information please visit the chair's website.
Recent publications
2023
2022
2021
2020
2019
2018
2017
2016