Welcome Centre – Office Hours in Nuremberg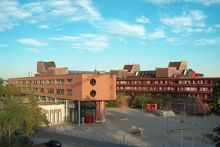 From April 27th on, the Welcome Centre will be present in Nuremberg once a week and hold office hours in a room at the School of Business and Economics. You can meet us in Lange Gasse 20, room 4.122b, on Thursdays between 9 am and 3 pm. One of our team will be there (usually Kerstin or Lucija), but as we might be on business errands (immigration office, etc.), feel free to send us an email in advance to make sure that we will be available for you  (welcome@fau.de).
We are happy to be able to provide a personal service for those international researchers who live and work in Nuremberg and we are looking forward to meeting you!