Temporary switch to online teaching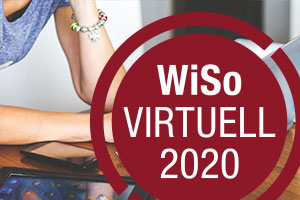 The Bavarian Cabinet has decided yesterday that universities have to switch to digital teaching (except for work in laboratories, internships, applied and artistic education phases and examinations). For this reason, the Faculty of Business, Economics and Society are cancelling all in class teaching.
Please note that on-campus examinations are explicit exceptions of this rule and may still take place. In particular, the examination for the lecture "Data Science: Datenauswertung (Klausur)" will take place as planned. This rule will remain in place until the resuming of teaching in the new year, i.e., until 7th January 2021. Whether presence operation can be resumed afterwards will be communicated via the usual channels in due time.
On-campus lectures will be replaced by online teaching offers. For this purpose, timely information is provided in the respective StudOn folder of the course.
The WiSo is looking forward to welcome you (hopefully) again in the new year to presence events!