WiSo wishes Merry Christmas and a Happy New Year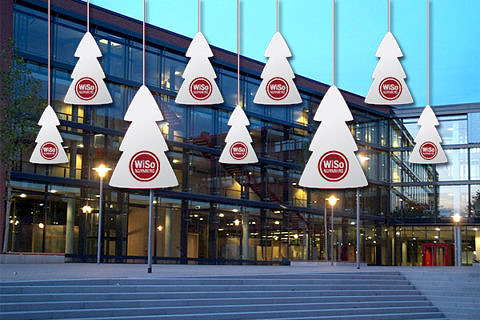 The year 2020 is slowly drawing to a close. It has been an eventful but also challenging year. The Corona pandemic defined the year worldwide. WiSo also faced challenges this year that no one could have anticipated. The conversion of teaching to online formats within a few weeks for the summer semester 2020, the cautious return to hybrid formats in summer and fall, and the renewed conversion to digital teaching shortly before Christmas have demanded a lot from students, faculty, and staff.
At the start of the Christmas holidays and at the turn of the year, we would therefore like to extend our heartfelt thanks to the students, who have to learn under extreme conditions and largely do without their familiar environment and the exchange of ideas in the presence of others. To the lecturers who have reinvented their courses at top speed. And to all employees who have supported and accompanied WiSo in this difficult year with great dedication and commitment.
We wish all students, staff, alumni and friends of WiSo a Merry Christmas and a good and above all healthy start into the New Year. Let yourself be carried away by the Christmas glow and start into a new year with a lot of energy and hopefully numerous moments of success.