Pioneering collaboration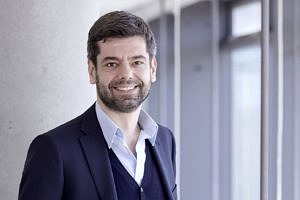 Germany hopes to cooperate more closely with the Pacific Alliance. FAU has taken on a significant role in preparing the way
What form could collaboration take between the Pacific Alliance (PA), a free trade zone between Chile, Colombia, Mexico and Peru, and their 52 observer states, including Germany? This is the question a research consortium consisting of FAU WiSo Nürnberg, the Copenhagen Business School and the European Institute of International Studies in Stockholm has tackled. They have consolidated their findings in an agenda. Professor Gian Luca Gardini, Chair of International Business and Society Relations with Focus on Latin America at the School of Business, Economics, and Society was involved in the project.
Which areas did the consortium identify as showing promise for collaboration in future and why?
We identified four possible areas: digitalisation, entrepreneurship and small and medium sized enterprises, vocational education and training and gender equality. These areas reflect on the one hand the needs and interests expressed by PA members during the three seminars organised by us in Berlin, Copenhagen and Stockholm, and on the other the subject knowledge, expertise and strengths of the German, Danish and Swedish systems and societies. These three countries officially supported our efforts. The report shows where there is a match between what is needed and what is on offer. In addition, the areas identified for cooperation are entirely in line with the approach taken by the OECD, which also supports our work. There are two reasons why these areas in the member states have been identified as having potential for bringing about significant change: they promote both economic and social progress, encouraging inclusion and cohesion in society, whilst avoiding the reservations and conflicts generally entailed by a cooperation agenda based on trade.
In the report, FAU is named as a pioneer in the area of efficient use of energy networks and supply. In which specific aspects can FAU support the PA?
FAU had a key role to play in this project. The efficiency of energy networks and supply is a key area for developing a sustainable economy, as it affects all areas of production and services. For example, the work conducted by my colleague Prof. Dr. Alexander Martin from the Chair of Economics, Discrete Optimization, and Mathematics shows how mathematical algorithms can boost energy efficiency quickly at a relatively low cost. The PA countries are increasingly interested in this area. Other areas of research and further activities at FAU are equally valuable for the PA and show how FAU can become directly involved in international cooperation projects with the PA.
What steps are being taken to drive the cooperation with the PA forward?
The consortium is now working on a second round of the project, also with the support of the OECD, aimed at getting more of the observer countries involved in the cooperation agenda. In addition, the report is to be presented at the PA summit in Lima in July. Within the framework of the upcoming PA Business Summit next summer, we are working on a special event aimed at involving the industrial sector even more than it is already.