Apply for a place on a Master's degree programs at FAU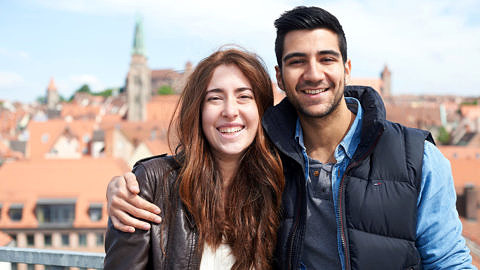 The application period for many Master's degree programs at FAU has started
There are more than 70 Master's degree programs to choose from at FAU. A complete list is available under All degree programs. This page gives detailed information on every degree program at FAU including who to contact for further advice and guidance. You can apply for a place on many Master's degree programs right now or alternatively from 12 April 2021 if the application period is not open for the program you want to apply to yet. Find out more by visiting our Master's degree programs website, where you will find a checklist for your application as well as a step-by-step guide through the application process.
Apply today – FAU, the largest university in Northern Bavaria, is looking forward to welcoming you!
Student Advice and Career Service
The Student Advice and Career Service is also available during the pandemic – by phone, e-mail and via our contact form.