Invitation to the Hello Stranger Event on Friday, February 26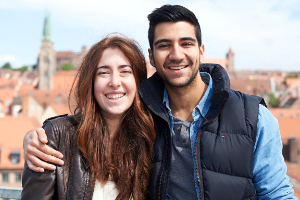 Hello Stranger Event – This Friday @ 3pm!
Organized by MIBS students, Hello Stranger will be an online event bringing together students across study programs to discuss, share, and learn about recent topics in racism, xenophobia, and diversity. Learn about how we can better equip ourselves to tackle these issues in our professional, personal, and academic lives. It is a tremendous opportunity to gain insight on various personal experiences of students and to discover how we can all play a part in supporting an inclusive environment. All FAU students are welcome!

For detailed information check out the Event on Facebook and the PDF.
Hello Stranger – Friday, February 26, 2021 at 3 pm (via Zoom)
3 pm – How have issues of xenophobia and racism developed over time how can we address them in our everyday lives? 
Presented by MIBS students
·      Gain insight into various cultural perspectives and discuss with your peers
·      Hear experiences from other students
·      Bias test – which associations are we most inclined to make?
·      Current issues in the region
Join via Zoom! (no registration required)
https://fau.zoom.us/j/92163006014?pwd=blpxenpTUWZHeVZSU0tobDRiOEdKdz09
4:30 pm – How is FAU taking steps towards inclusivity and anti-discrimination? (*presented in German)
Presented by Dr. Ebru Tepecik from the Büro für Gender und Diversity
·      Which steps are taken to establish anti-discriminatory structures?
·      How can they be strengthened over time?
·      Discussion – share your thoughts!
Join via Zoom! (no registration required)
https://fau.zoom.us/j/92163006014?pwd=blpxenpTUWZHeVZSU0tobDRiOEdKdz09