Save the date: Trichter Summer Festival on August 17, 2022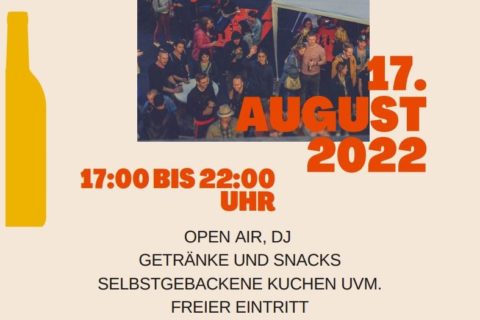 After more than two years of Corona break, the student café the "Trichter" invites you again to its legendary summer party. On August 17 from 5 to 10 p.m., the inner courtyard of Findelgasse 7/9 at FAU WiSo will once again be filled with life. The Trichter summer party offers the perfect opportunity to toast to exams that have been completed or to reward yourself with a break during the exam period. Admission is free and, for the first time, great DJs will provide the right atmosphere. Guests can also look forward to delicious food and cool drinks.
Whether you're new to the department, a staff member, or a graduate, the Trichter summer party is well worth a visit.
More information about the Trichter is also available in the new post on the WiSo blog (in German).