Prof. Dr. Beckmann in Vietnam: Chair's sustainability expertise in international demand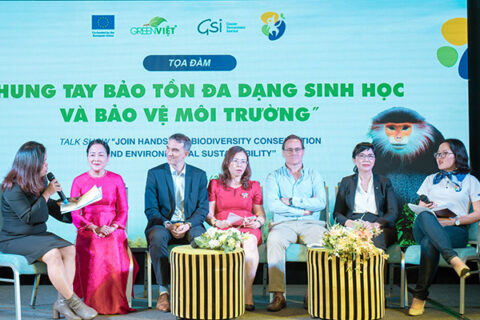 Prof. Dr. Markus Beckmann, Chair of Corporate Sustainability Management at Friedrich-Alexander-Universität Erlangen-Nürnberg (FAU) WiSo, recently played a key role in a series of sustainability-focused events in Vietnam. His contributions included acting as the keynote speaker at a two-day workshop in Hanoi, a networking event in Da Nang, and providing his expertise as a conceptual advisor at a workshop in Ho Chi Minh City. These engagements facilitated discussions on a range of topics, including NGO-enterprise partnerships, climate management, and biodiversity.
Vietnam is simultaneously grappling with the impacts of severe climate change and its emerging status as a significant CO2 emitter. This presents the challenge of intensifying the integration of climate issues into its business processes—a challenge that also extends to biodiversity management. Prof. Dr. Beckmann underscored the corporate relevance of climate and biodiversity management, emphasizing the need for tools to evaluate and enhance sustainability performance alongside an analysis of potential corporate benefits.
A further area of focus during Prof. Dr. Beckmann's lecture and workshop tour was the promotion of the 'Creating Shared Value' (CSV) approach. This approach encourages partnerships between companies and NGOs, and when extended to include public institutions and academia, it can help to consolidate the necessary knowledge, approval, and resources to tackle complex sustainability challenges.
The enthusiastic reception to Prof. Dr. Beckmann's presentations and workshops underscores the appeal of FAU WiSo as a sought-after partner for such collaborative forums. The hosts in Vietnam promptly expressed their desire to continue this meaningful exchange in the near future, indicating the potential for even deeper collaboration.