FAU WiSo and Siemens AG Launch New Part-Time MBA Program "Sustainability Management" in Online Format for the Winter Semester 2023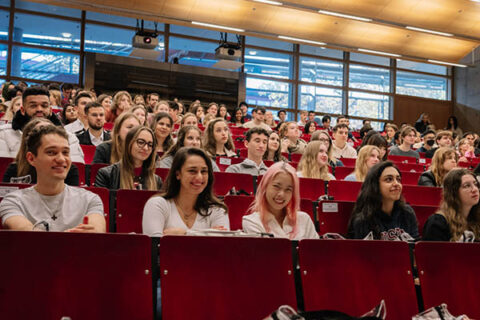 The School of Business, Economics and Society at Friedrich-Alexander-University Erlangen-Nuremberg (FAU WiSo) is pleased to announce the introduction of its innovative part-time Master of Business Administration (MBA) program "Sustainability Management" in collaboration with Siemens AG. The program will start for the first time in the Winter Semester of 2023 with a cohort of 25 participants, offering professionals the opportunity to gain in-depth qualifications to deal with challenges in sustainability management.
The MBA "Sustainability Management" is specifically designed for individuals aspiring to take on greater responsibilities in companies, the economy, and society, actively participating in the implementation of sustainability concepts. This challenging master's program is offered in English and in an online format to meet the needs of working professionals.
Over a period of 18 months, students in the MBA "Sustainability Management" will acquire the necessary expertise, tools, and crucial implementation skills to drive sustainable development and leadership in companies and other organizations. The program provides a unique opportunity to work with leading experts in the field of sustainability and engage in practical case studies.
What makes this degree program particularly outstanding is the close collaboration between the School of Business, Economics and Society at FAU and Siemens AG in its development. This strong dialogue between academia and industry enables students to combine the best of both worlds and develop innovative approaches to sustainability management.
Prof. Dr. Kai-Ingo Voigt, Dean of Executive Education at FAU WiSo, comments: "The MBA Sustainability Management is the result of an outstanding partnership between our university and Siemens AG. This program is an important step towards a more sustainable future that we are taking together. We are proud to offer this program, which allows professionals from all sectors to further their education while making a positive contribution to sustainability."
Interested candidates are invited to apply for this innovative program and take a significant step towards a more sustainable future. Further information on the application process, admission requirements, and the program's structure can be found on the official program website: https://www.mba-sustainability.com/