Register now for the graduation ceremony at FAU WiSo on December 8, 2023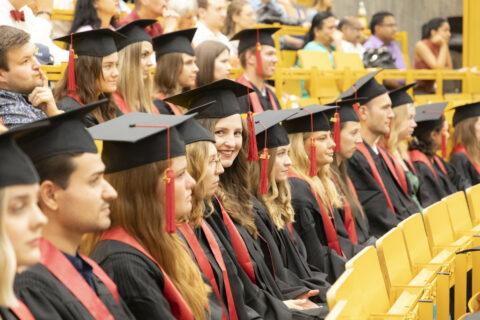 Studying is an important, eventful and decisive part of life that is fondly remembered. To ensure that this period of life receives a proper finale, the School of Business, Economics and Society invites its graduates together with their families and friends to a graduation ceremony on December 8, 2023.
Once again, the event will take place on the WiSo campus. Ceremonial speaches, award ceremonies and last but not least a band will contribute to a worthy celebration of the graduates' successful completion of their studies.
Registration is now open and will run until November 21, 2023. Only a limited number of participants will be permitted for the ceremony due to room capacity. Once the number of guests is reached, no more guests can be registered. However, it is anticipated that there will be another celebration in summer 2024.
Important: In order to participate in the celebration, all exams and the final paper must be graded as passed no later than one week prior to the event.