Advice and information on the start of the virtual summer term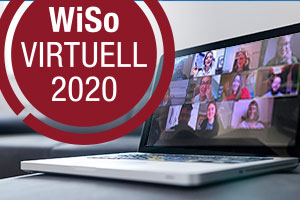 This semester is unprecedented in over 100 years of our faculty's history. We want to enable you to successfully complete your semester despite flattening-the-curve. This is why we have analyzed all scheduled modules regarding the possibility to transfer them into a digital environment – and a very large share will be offered virtually. Please consult StudOn to check whether your preferred courses will be offered. In case you have not done so yet, please join the respective courses. On StudOn, you will also find information on the digital format of the respective course.
Kindly note that our premises at Findelgasse are currently not accessible. Premises at Lange Gasse should only be entered in urgent cases. The use of our CIP pools is not possible at this point in time. Checking out books from the library will be possible under adherence to strict social distance and hygiene standards. Opening hours are Monday to Friday, 10:00 – 18:00.
We do not merely view the current situation as a crisis and challenge to maintaining our study program, but rather as a chance to try out new things, to deepen existing competencies and to build new ones. Therefore, we would like to encourage you to adopt this mindset for the upcoming term. In order to support you in doing so, we have developed WiSo-Virtuell2020. Visit www.wiso-virtuell-2020.de for comprehensive information on the current status and for support in implementing the arising opportunities.