Prof. Dr. Brem has been appointed IEEE Senior Member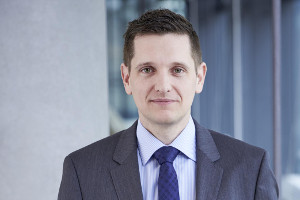 Prof. Dr. Alexander Brem,  Owner of the Chair of Technology Management, has been appointed IEEE Senior Member. In receiving this special honor, he is joining a selected few. Less than 10% of all association members worldwide achieve this level of professional recognition.
The Chair's vision is to bridge business with engineering in research, teaching and outreach. The according field of research is technology and innovation management which looks into the whole process from the first idea to market success. The core of all research activities is centered on the management of Research and Development (R&D) in technology-oriented companies. The related research fields are Idea Management, Constraint-based Innovation, User Innovation as well as Technology Entrepreneurship.
IEEE is the world's largest technical professional organization dedicated to advancing technology for the benefit of humanity. IEEE and its members inspire a global community to innovate for a better tomorrow through its more than 423,000 members in over 160 countries, and its highly cited publications, conferences, technology standards, and professional and educational activities. IEEE is the trusted "voice" for engineering, computing, and technology information around the globe.
Further information can be found on the website of the IEEE.